Youtube watch link of the video‍

‍

Kleader gesture interactive system supports multi-level menu picture and video display, cool display interface and display form, using various types of gestures to select and operate display materials. The system can accurately recognize gestures for interaction and smooth operation.
We can also provide all kinds of gesture interactive customized development project services, and the professional team of Kleader will provide you with cost-effective customized services.

1. Multi-level menu content display, can be customized to increase or decrease
2. The palm of the hand will not move for a long time to select the page
3. Make a fist to drag and view the interface
4. Wave your hand to turn the page and view the picture
5. With palm up, raise your hand to return
6. The display interface UI and content materials all support custom modification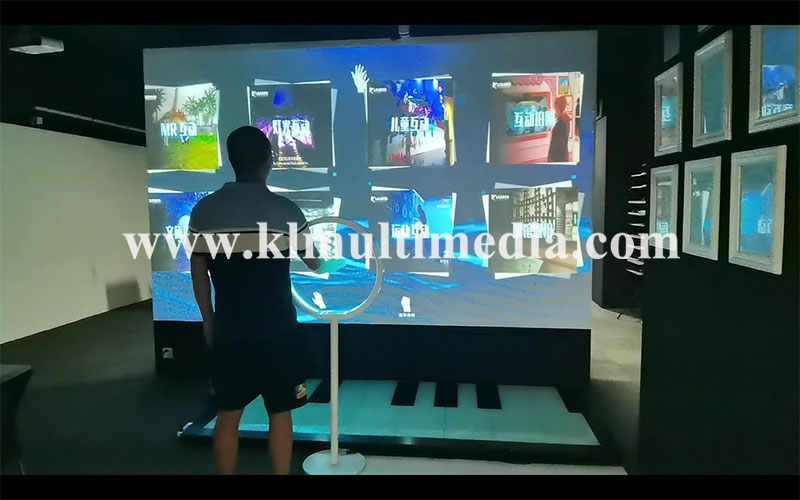 Category selection: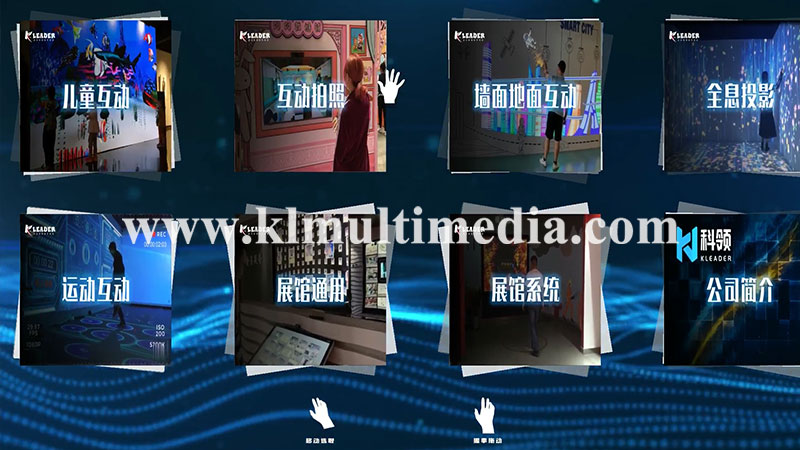 Digital ring equipment (support ring hardware to be purchased separately)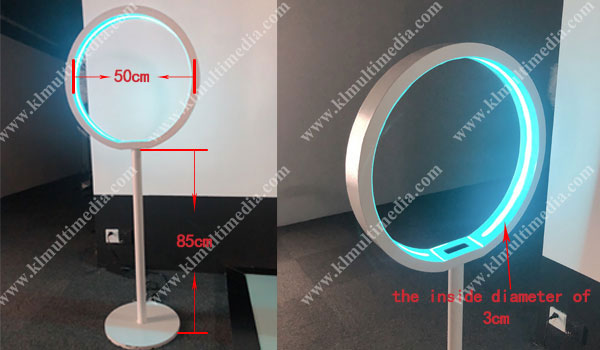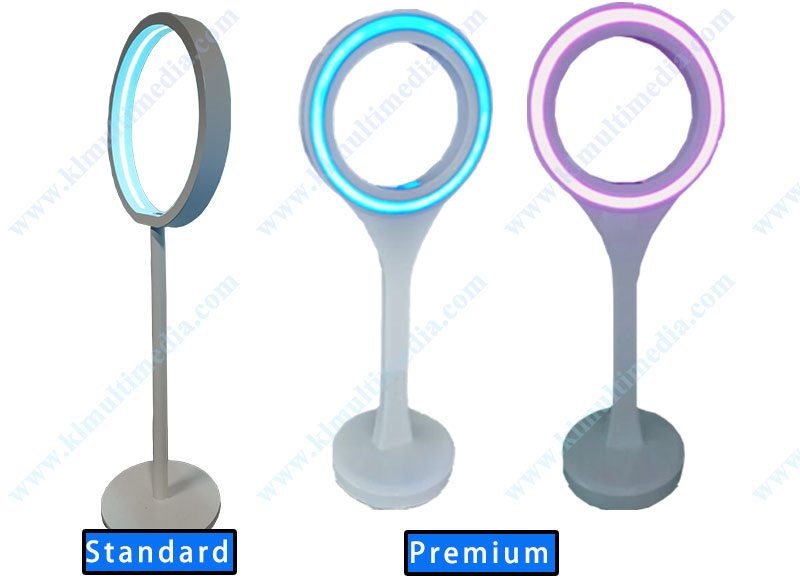 Support custom development of various gesture interactive projects, the following is the gesture 3D model puzzle software developed by us.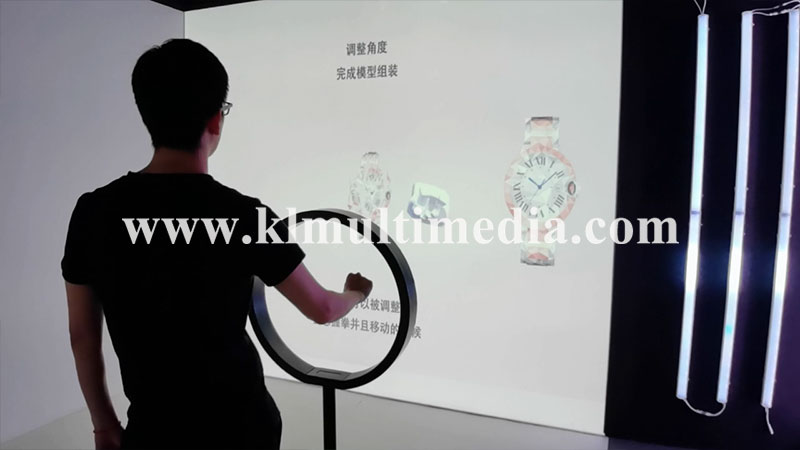 keywords:Hand Tracking Device,Gesture Recognition,Gesture Recognition Technology Touchless Interfaces for Interactive Control exhibition musume display screen devices leapmotion software,Gesture Control for Gesture Controlled interactive Displays Games musume LeapMotion Art Installation Leap Motion Interaction Design games,hand gesture screen, Gestures recognition, leapmotion games, gesture recognition system, gesture recognition devices, use of hand gesture recognition, Touchless Gesture-Based Exhibits, Gesture Recognition Technology, LeapMotion Art Installation, Interactive screenwall,AR HEAD TRACKER,Hand Trackering presention