‍Youtube watch link of the video‍
Youtube watch link of the video

Youtube watch link of the video


Children can doodle their favorite colors for small animals, after the painting of the children's creation of small animals is given "life" fresh appeared in the scene, really let the children become magic brush ma liang.Contains 6 scenes: Urban graffiti, Graffiti town, Graffiti Dinosaurs, Halloween, Interactive Aquarium, Magic Forest, Ice and Snow Kingdom.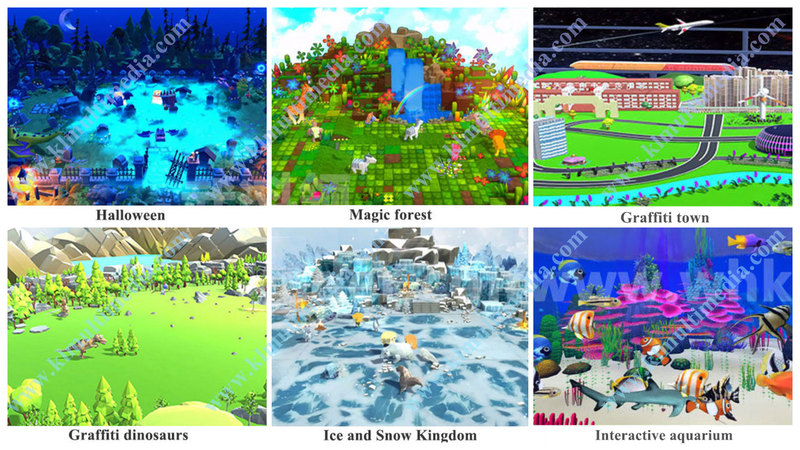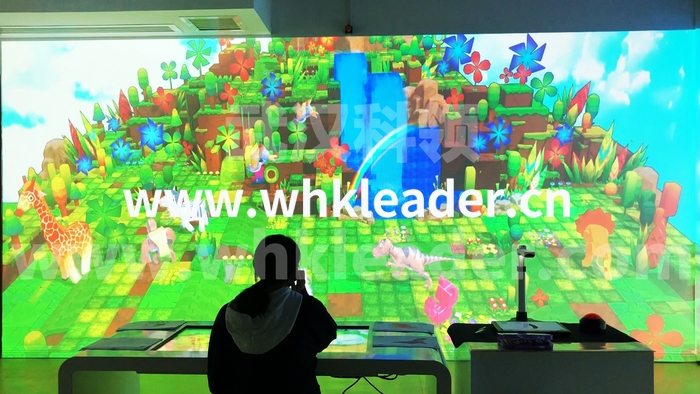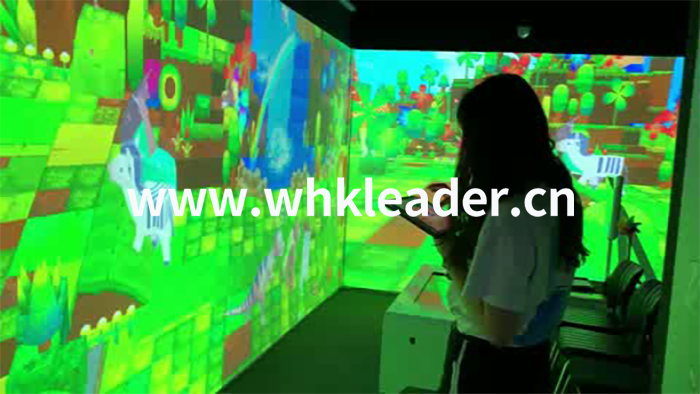 An integrated host, projector, scanner, touch desk, iPad or iPhone, a set of sensing equipment and auxiliary materials can form a beautiful interactive projection of painting.





1.Painting methods: Scanner, touch table, iPhone and iPad painting versions can all be used together at the same time, each method can also be used separately.
2. Support custom painting templates.
3.The touch screen version not only supports single-person drawing mode, but also 4-person drawing mode.
4.Support custom adding logo (customizable position and size), can do brand promotion.
5.Support AI to take pictures on the screen, countdown for 5 seconds to take pictures, multiple people can take pictures in the same frame, and the effect is clear. It supports iPad, touch screen, scanner, free drawing and writing can be uploaded.


One set of games, multiple ways to play

1. Projection painting (playing method one): It is composed of a scanner and a large projection wall (or LED screen). Children can use a coloring card to color. After the painting is completed, after being recognized by the scanner, the children can see the image they created appear in the wall projection world. Children can also touch and interact.
2. Magic Pen Shake Cool (Play Method 2): It is composed of multiple multi-touch tables and a large projection wall (or LED screen). Children can graffiti and color on the touch table, and the drawn image can be thrown directly from the touch table to the large display wall and instantly "live" in the scene. You can also touch the drawn image for interaction.
3.IPad/iPhone wireless painting mode (play three): any number of iPad or iPhone devices and the large projection wall form a wireless transmission interaction. Children can fill in graffiti on any iPhone or iPad. After finishing the painting, they only need to flick to the big screen, and the drawn image will immediately be given "life" and move. It also supports touch interaction.



1.1 year warranty for hardware&components
2.Provide the specification of machine, to teach customer how to operate the machine;Send photos and video to customers for reference;
3.Door-to-door service need extra charge!
4.Provide customized services

keywords: 3D projection magic mural interactif painting wall graffiti drawing interactive projection AR games immersive holographic augment reality holographic,Interactive drawing wall projection painting digital graffiti experience dynamic digital art ocean for kid games immersive holographic augment reality,3d projection magic mural interactif, painting wall graffiti, drawing interactive projection games, interactive drawing wall projection, Digital Graffiti Experience, interactive projection wall,interactive digital drawing game,interactive drawing game,Motion Graffiti,interactive drawing town,graffiti amusement