Youtube watch link of the video
Kleader face fusion takes photos, which combines ordinary cameras with AI-free faces without green screen. The experiencer takes pictures with ordinary cameras, selects templates by touch screen or mouse operation, and realizes automatic face fusion for self-service photos without green backs. The software adapts to the desktop resolution and supports landscape/portrait. Support 4K resolution screen, support 4K resolution camera. Elements and parameters such as face fusion template, background image, sticker image, UI button, etc. can be customized.

Youtube watch link of the video‍

Support the face replacement of common celebrities, combine ordinary faces with the information of celebrity faces, and the voice of speech is also simulated as the voice of celebrities, and supports horizontal and vertical screens.
Support common USB camera, the camera needs to be installed vertically.Support one person to play.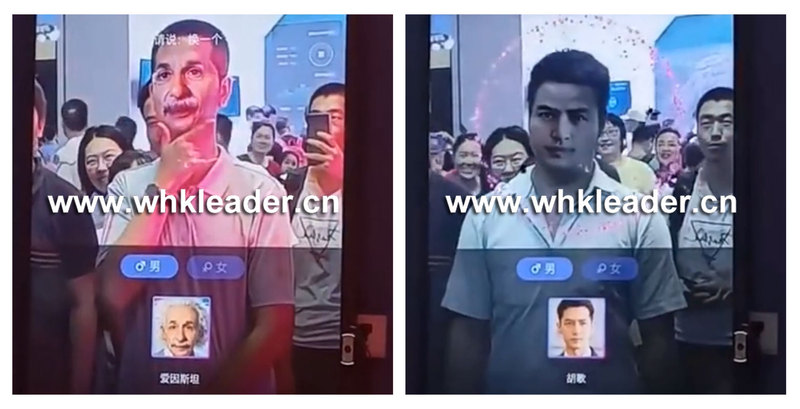 System structure:

How does it work?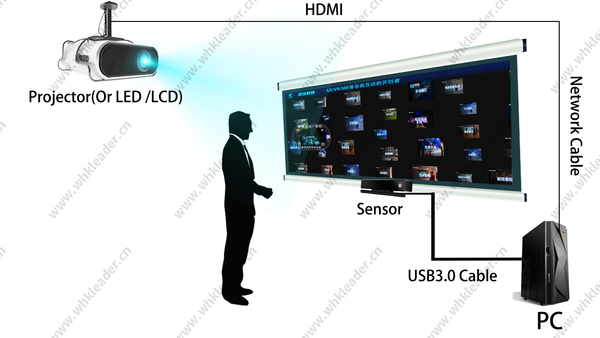 Installation & after-sales service
1.1 year warranty for hardware&components
2.Provide the specification of machine, to teach customer how to operate the machine;
Send photos and video to customers for reference;
3.Door-to-door service need extra charge!
Product attribute

keywords:AR photo booth interactive projection games somatosensory kinect big screen display holographic virtual body tracking dynamic digital art immersive,interactive photo booth projection dynamic digital art wall games Kinect for children holographic virtual ar games face change selfie immersive,AR Photo Booth, interactive projection wall games, virtual face change, AR Kinect games, Digital photo wall, interactive photo wall