‍

Youtube watch link of the video

‍
Kleader Jump Jump Light Interactive is an outdoor multiplayer light interactive cultural travel game.
Game scene: Contains three types of magic jungle, deep-sea fish, and interactive piano.
Game content: Players jump on the pedal, and the pedal light changes color and triggers the jumping action of the animals in the screen to achieve an interactive effect.
Advantages: Can be changed to any resolution, can be customized to add models, add animations, and change the background.
Pedal specifications: 8 customized induction pedals 50*50cm, IP67 protection level, bearing 500kg.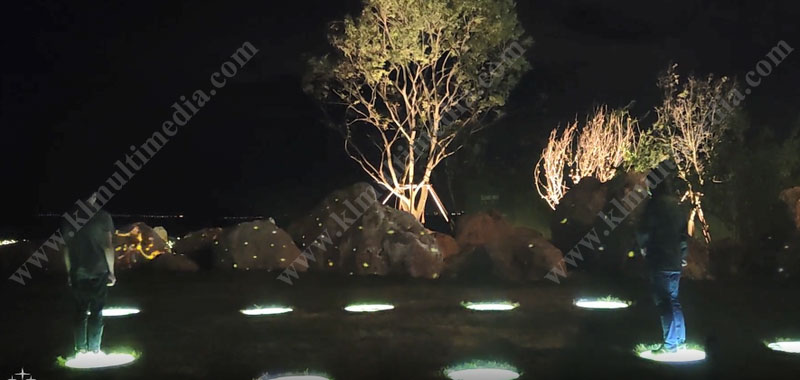 There are 3 themes included by default, magic jungle, ocean and piano game. (Piano game does not contain piano keys, use the existing circular sensor pedals instead)
Click to view: Induction Piano Interaction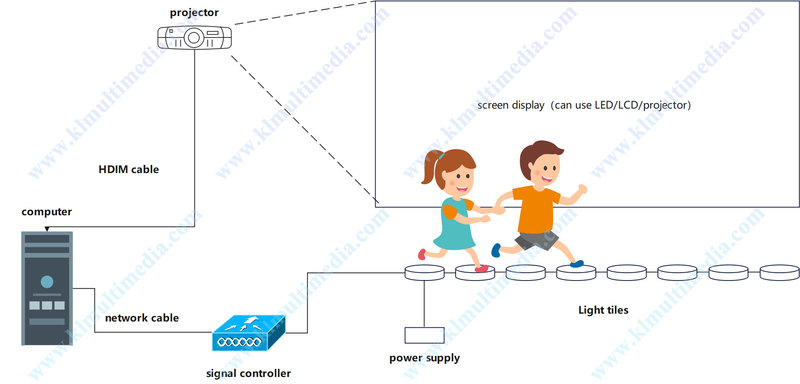 keywords:Jump lamp interactive game,interactive light game,outdoor interactive projector games