For young children and disabled children, Kleader has launched an interactive teaching sensory integration training game, which can be learned while playing. There is also a corresponding interactive game course for physical rehabilitation training, which can be interactive in a situational manner and can also be archived for evaluation. The following programs are classic interactive teaching and rehabilitation training equipment and programs.
The human body goes through the level and interacts, according to the prescribed actions, you can score points, and you can experience the feeling of whizzing through the wall realistically. You can also implant the brand logo image to personalize the service, scan the QR code to start the game, select the character to pass the wall and clear the level, you can automatically Support single or double.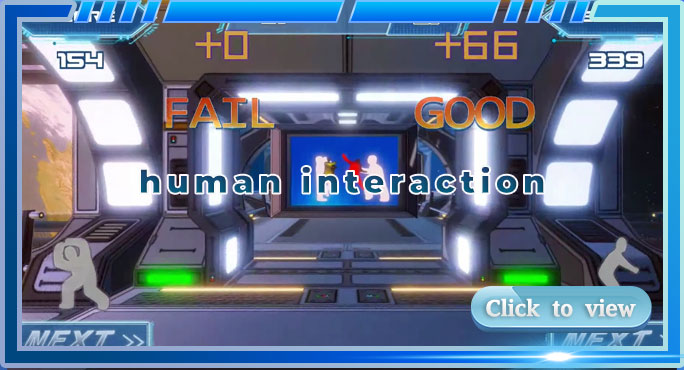 The AR holographic classroom for teaching interactive games uses advanced projection technology and computer interaction technology to project images on the ground and walls to create a virtual environment for classroom games. Large projection screen, the wall and the ground are integrated, and the experience is strong.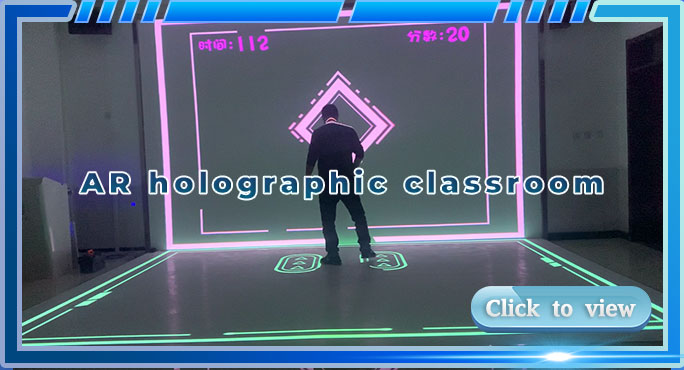 Interactive graffiti for teaching interactive games, an interactive three-dimensional nurturing game that combines graffiti and interactive projection. It contains 7 colorful holographic scenes, and children can doodle their favorite colors for small animals. Each scene also supports virtual tours. This system also supports custom painting models, and the images can also be touched and interacted after being transferred to the large screen.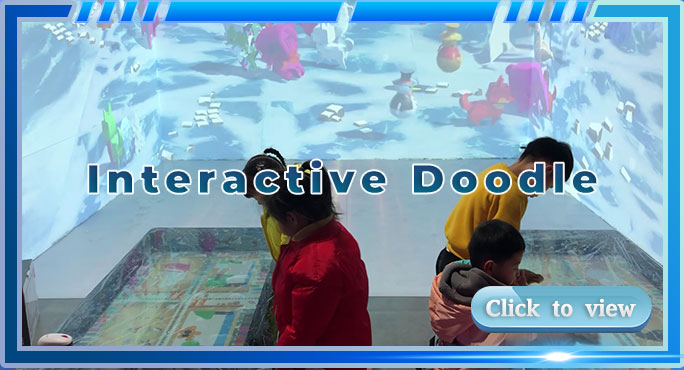 Natural and scientific interactive games
Natural and scientific interactive games for teaching interactive games, multi-touch interactive gamified educational products. The product digitizes traditional wall games, supports children to freely create graphic structures through established props or hand-painted graffiti, etc., and guides water flow to produce various interactive effects, allowing children to enhance their creativity and hands-on ability during exploration.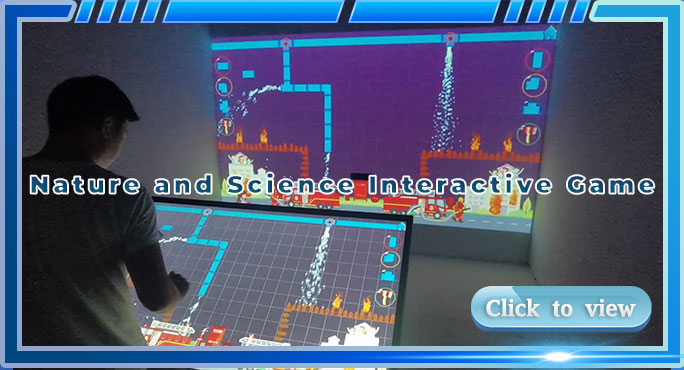 guided interactive training table
The guided interactive training table for teaching interactive games adopts multi-touch interactive technology, integrates the latest virtual reality technology and human-computer scene interaction technology through immersive and interactive game training methods, and integrates cognitive training, occupational therapy, sports An intelligent platform integrating rehabilitation, teaching evaluation, learning and entertainment, with built-in diverse and interesting training topics to attract patients' attention, increase their interest, and improve their training initiative.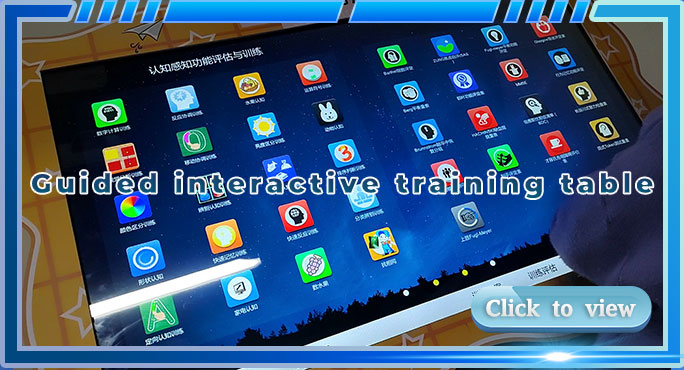 Kleader Rehabilitation Ball Interactive is an interactive physical therapy system that includes 12 scenarios for training. A 90cm-diameter resistance ball is used as the input medium, and based on the principles of neuroplasticity and cognitive neuroscience, the game is used, and high-quality audio, images, videos, force feedback, etc. are used to create an immersive, immersive, user-friendly, Pleasant treatment experience.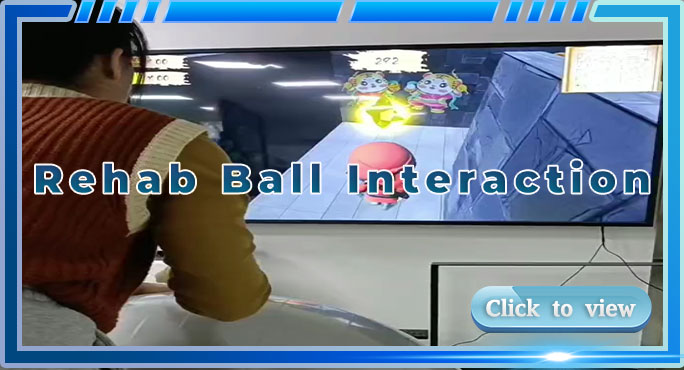 Somatosensory training system
Somatosensory training system for teaching interactive games, MR immersive somatosensory games, dig real people into 3D scenes to form an immersive somatosensory interactive experience effect, customized to your suitable resolution, within 4K.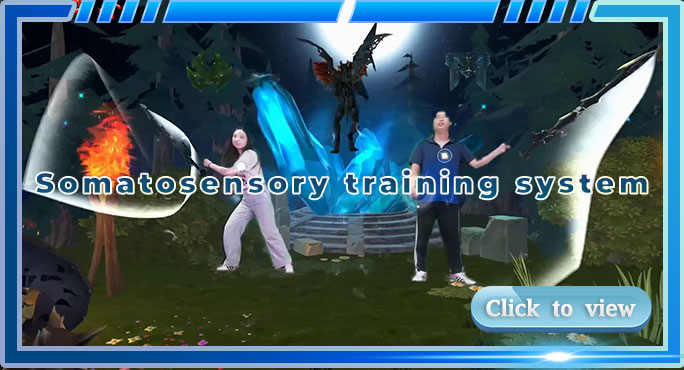 Ground interaction for teaching interactive games, indoor and outdoor all-in-one solution or portable interactive projector solution. Multiple projections can be connected, none of our games will be stretched and deformed, and various modes such as automatic tiling and automatic stretching can be set to adapt to any of your resolutions.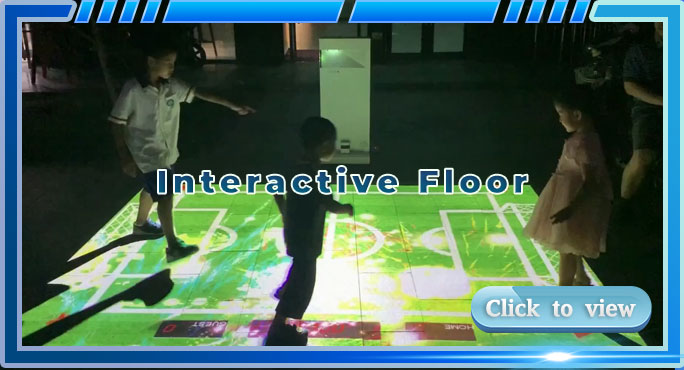 projection meditation room
The projection meditation room for teaching interactive games and the immersive interactive experience hall allow you to change the theme of the room every day.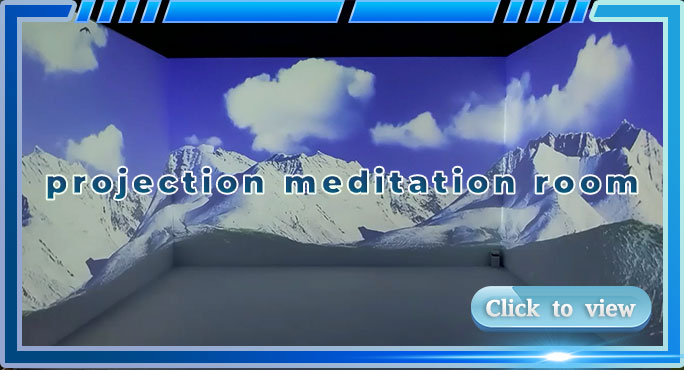 Keywords: scenario interactive training room scheme, AR holographic classroom, interactive graffiti, nature and science interactive games, guided interactive training table, rehabilitation ball interaction, somatosensory training system, MR immersive somatosensory games, ground interaction, projection meditation room