Youtube watch link of the video

Resolution: single block 1920*1080, multiple blocks can be displayed point-to-point
Display function: It can realize a variety of splicing display methods such as full screen display, arbitrary combination, and single screen segmentation.
Touch: optional radar or infrared touch
Signal source: 1. Support the simultaneous input and switching of multiple computer signals to realize conference training, remote video conference and other functions. 2. Input monitoring signal, up to 64 channels of monitoring video signal can be divided and displayed on a single screen
Large screen interface: HDMI, DVI, VGA, BNC, network port, etc.
Service life: The average service life is 80,000 hours, and it supports continuous startup 24 hours a day

1. The PS hard screen restores the real color, clearly shows every detail of the picture, and presents smooth picture quality, just like immersing in the real colorful world.
2. The wide-area viewing angle has real color, wide-area viewing angle, full color, and the picture is clear and sharp. Different perspectives, different angles - like wonderful, to meet your visual experience!
3. Narrow edge patchwork design, narrow border 1.7-3.5mm patchwork to extend the field of vision, break through imagination, and enjoy an immersive visual feast!
4. High light transmission and anti-wear, restore the true color, the picture is high-definition and beautiful, bringing more. The vision is wonderful!
5. 3D noise reduction technology, 3D digital combing filter noise reduction technology, using driver chip, 3D digital noise reduction, bright color separation technology to eliminate bright color and noise interference. .
6. Arbitrary splicing and combination of pictures, intelligent splicing of pictures, intelligent splicing of single screen, multi-screen, special-shaped combination. The flexible splicing method can meet the pursuit of the big picture.
7. High-quality energy saving and environmental protection, reducing power consumption, more environmentally friendly, and effectively extending the service life of the machine!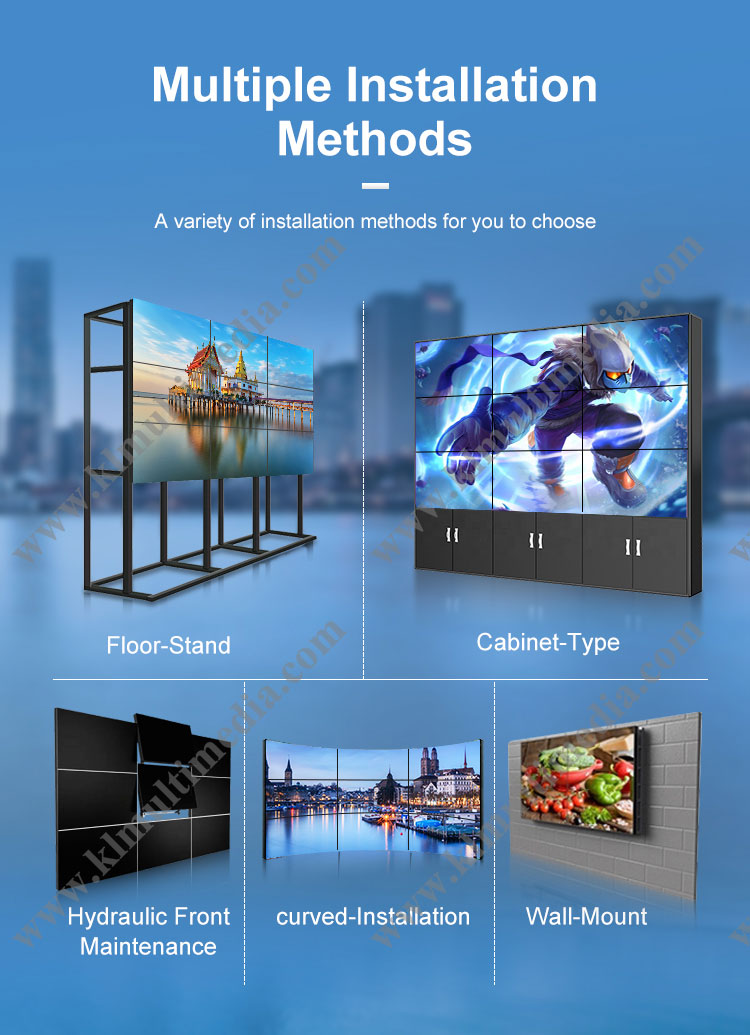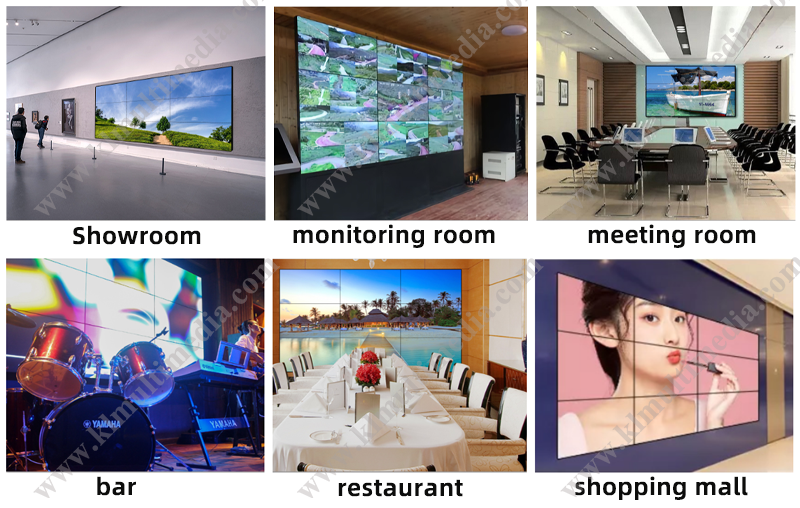 keywords:55 inch 1.7mm patchwork splicing screen touchable splicing screen large screen interactive screen 49 inch 3.5mm with tempered glass LCD screen large monitoring splicing screen display 55 inch 3.5mm patchwork with tempered glass LCD splicing 46 inch 3.5mm splicing Seamless splicing TV wall splicing screen touch interactive screen with tempered glass mask splicing screen splicing screen interactive manufacturer splicing screen cabinet hydraulic support,Splicing Video Wall ,lcd splicing screen,splicing large screen in windows,splicing large screen,interactive led splicing screen,splicing large screen interaction,Advertising Screen Lcd Display,Digital Signage ,advertising splicing sinage display screen